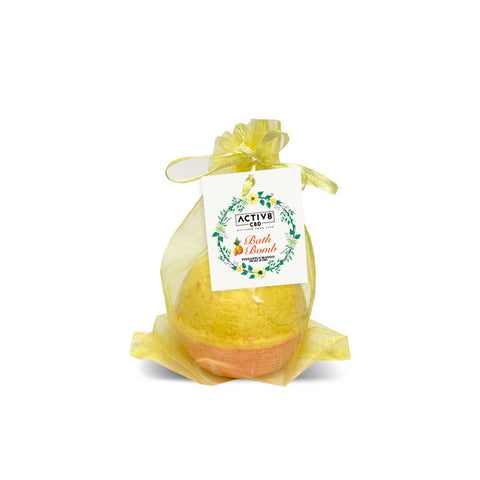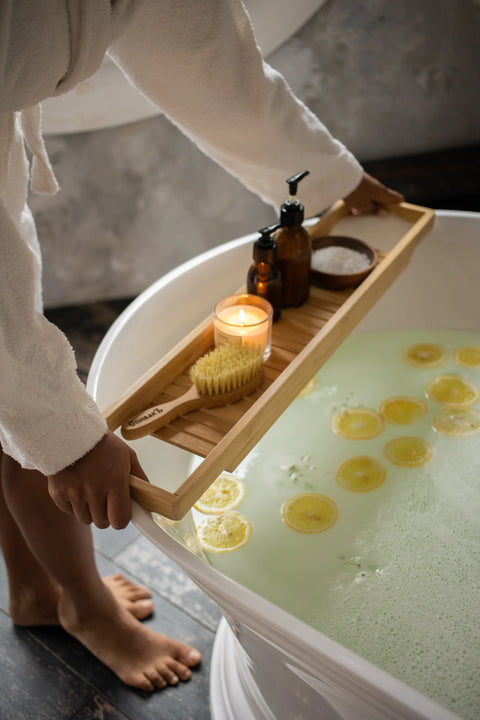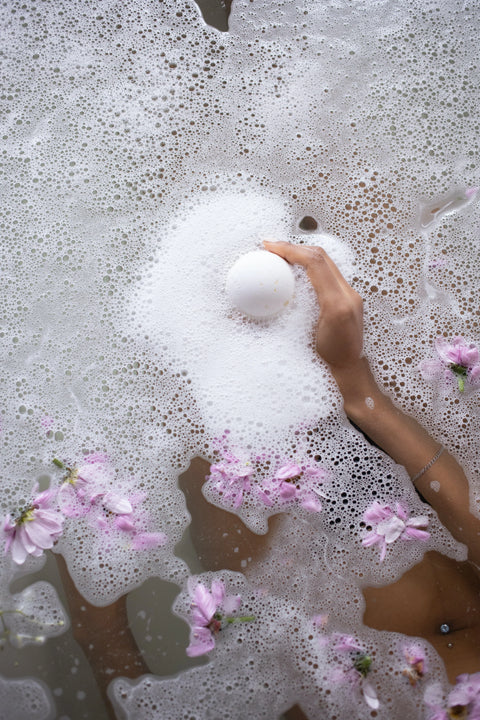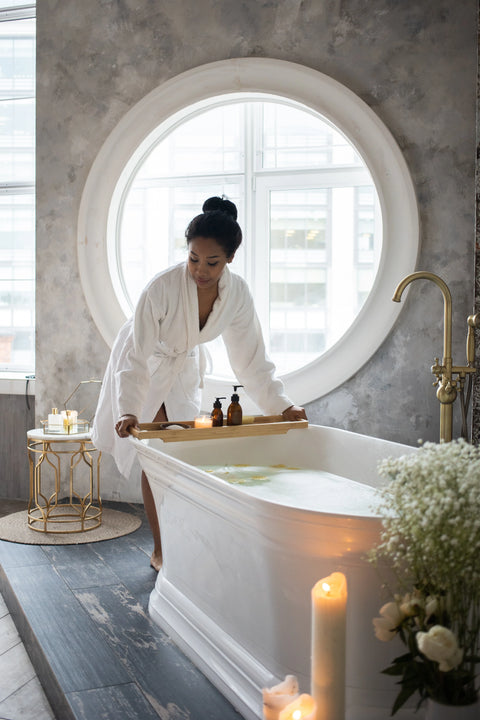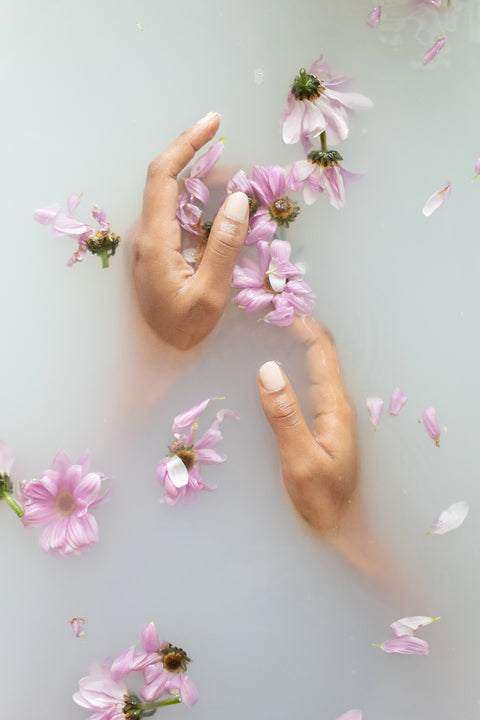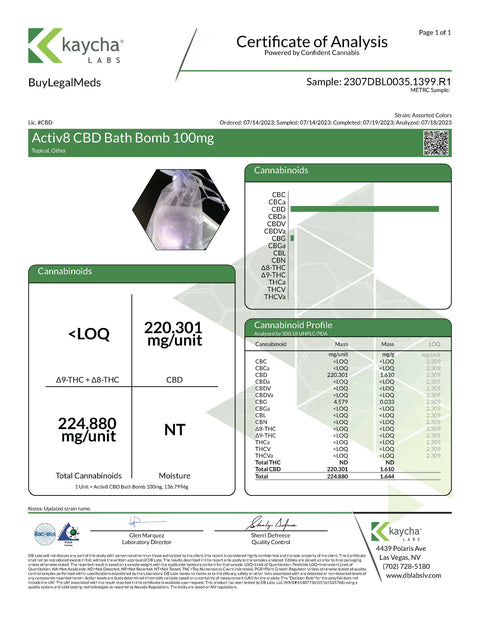 ACTIV8 CBD Bath Bomb: Pineapple Coconut - 100mg CBD
ACTIV8 CBD Bath Bomb: Pineapple Coconut - 100mg CBD
Are you looking to elevate your bath time routine to a new level of relaxation and rejuvenation? Look no further! Our CBD bath bombs are the perfect addition to your self-care routine. Infused with 100% pure CBD and other natural ingredients, these bath bombs will provide a soothing and therapeutic experience for your mind and body. Try one of our ACTIV8 CBD Bath Bombs today and see the difference for yourself!

Shipped within 1-2 business days.
100% Secure Checkout
Guaranteed Secure
Fast and Discreet Delivery
Description
Indulge in a luxurious and relaxing bath experience with our bath bomb. Simply drop one bomb into a warm bath and soak for 10-30 minutes to enjoy all the benefits.
Ingredients
Hypoallergenic CBD oil, Citric Acid, Pineapple Mango Essential Oil, Corn Starch, Baking Soda, Magnesium Sulfate, Coconut Oil, and Coloring.


Product Notes
CBD bath bombs are a product that can be used for relaxation and to help soothe muscle and joint pain. Some people also use them for their potential skin benefits. The CBD in the bath bomb may help to nourish the skin and leave it feeling soft and hydrated. Additionally, combining CBD and warm water promotes relaxation. It is important to note that the effects of CBD bath bombs will vary from person to person, and more research is needed to fully understand their potential benefits. As with any new product, it is always a good idea to speak with a healthcare professional before use, especially if you have any underlying health conditions or are taking any medications.
Shipping
Attention: Due to rising temperatures, if you're purchasing any of our edible products, we strongly recommend selecting the 'Cold Shipping' option at checkout to ensure they arrive in perfect condition. Please be aware that we cannot assume responsibility for any melting that may occur if this shipping option isn't chosen. Thank you for understanding and happy shopping!
Our processing time is typically up to two business days to ship, but can be up to 3 business days if we are experiencing a high volume of orders. However, if you place your order before 2 pm Pacific Standard Time (PST) on any day of the week (excluding holidays), we will do our best to ship your order on the same day, but this is not guaranteed.

Please note that we cannot guarantee shipping times once we bring your shipment to USPS as we are not affiliated with the United States Postal Service (USPS). If your package shows as "delivered" according to the USPS tracking information, but you have not received it, we recommend contacting USPS for further assistance. If contacting USPS does not get your package to you, please provide proof of conversation with USPS and email us at support@buylegalmeds.com.
100% 30-Day No-Risk Money Back Guarantee
Don't love your purchase or something went wrong? No problem! We offer a 30-day money-back guarantee or replacement for any unsatisfied customers. Read our refund policy page for more information located at the footer of our website.
Get Your CBD Bath Bomb In 3 Easy Steps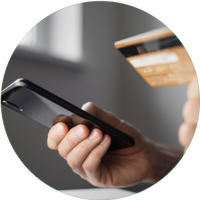 Order Online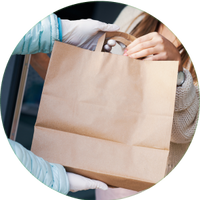 Get It Delivered
Sit back and relax! We'll process your order in 2 business days and bring it to your door in no time.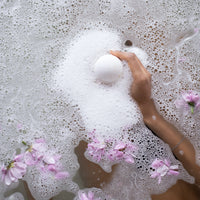 Unbox And Enjoy
Dip Into a CBD Bath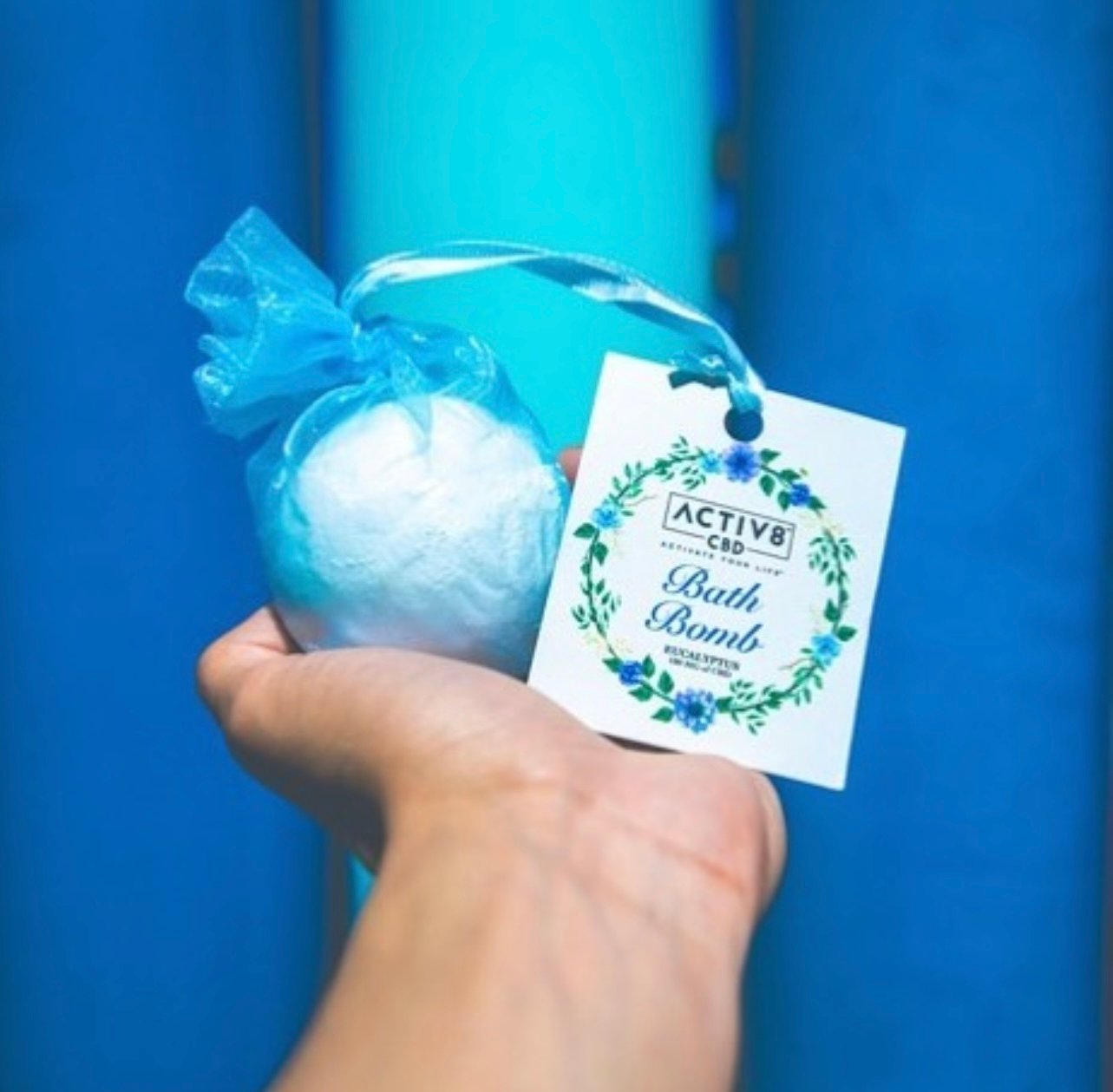 Unleash the ultimate pampering experience with our ACTIV8 CBD Bath Bomb! Imagine sinking into a warm, luxurious bath and feeling your cares and worries melt away as the soothing benefits of CBD penetrate your pores. The perfect way to unwind after a long day, this bath bomb is more than just a treat for the skin; it's a rejuvenating experience for the mind and body. Let the CBD work its magic and leave you feeling refreshed, relaxed, and rejuvenated. So what are you waiting for? Indulge in the ultimate relaxation experience and treat yourself to the ACTIV8 CBD Bath Bomb today!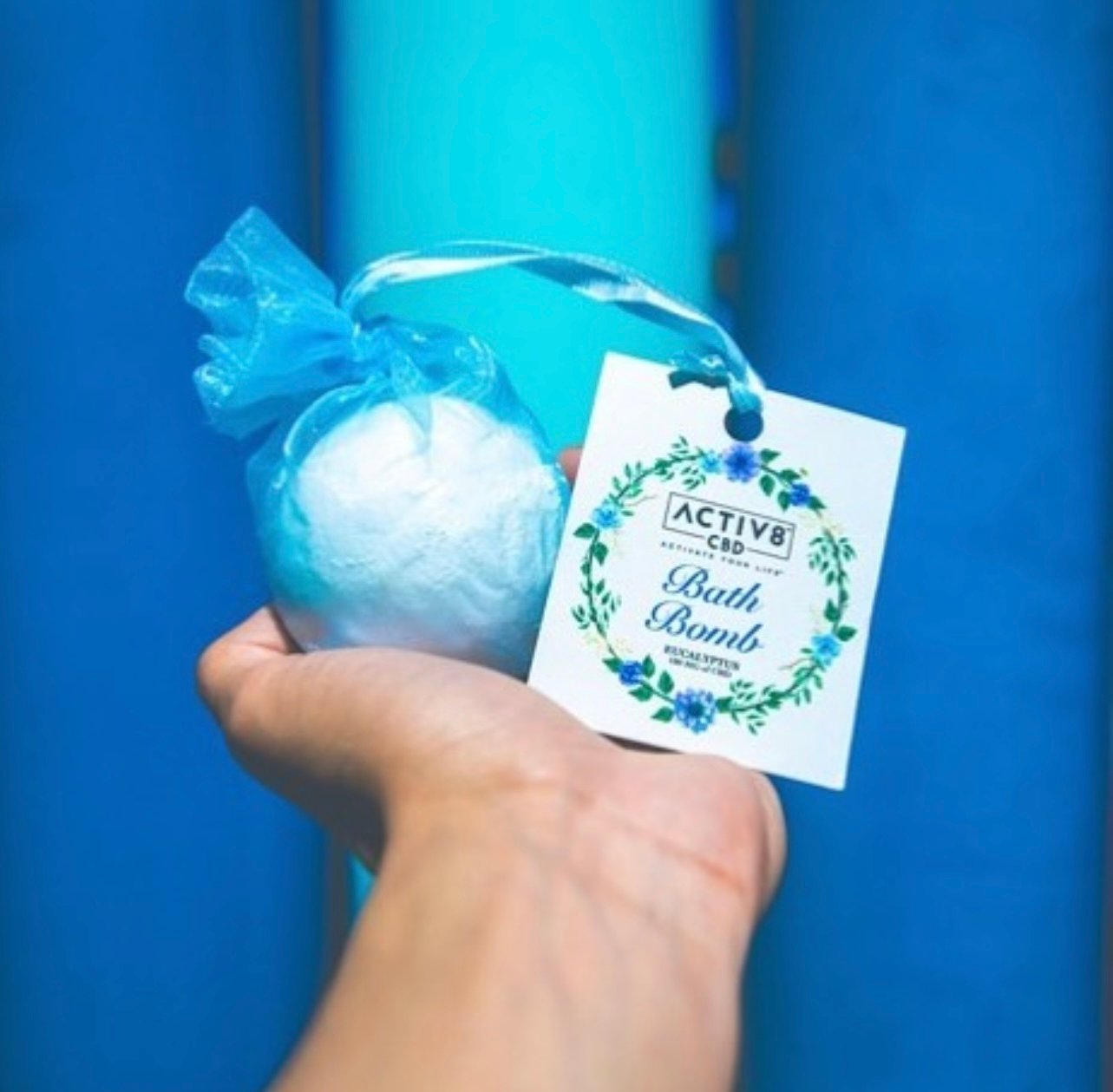 Savor The Flavor, Embrace The Benefits
They look good, and taste even better, but there's more beneath the surface.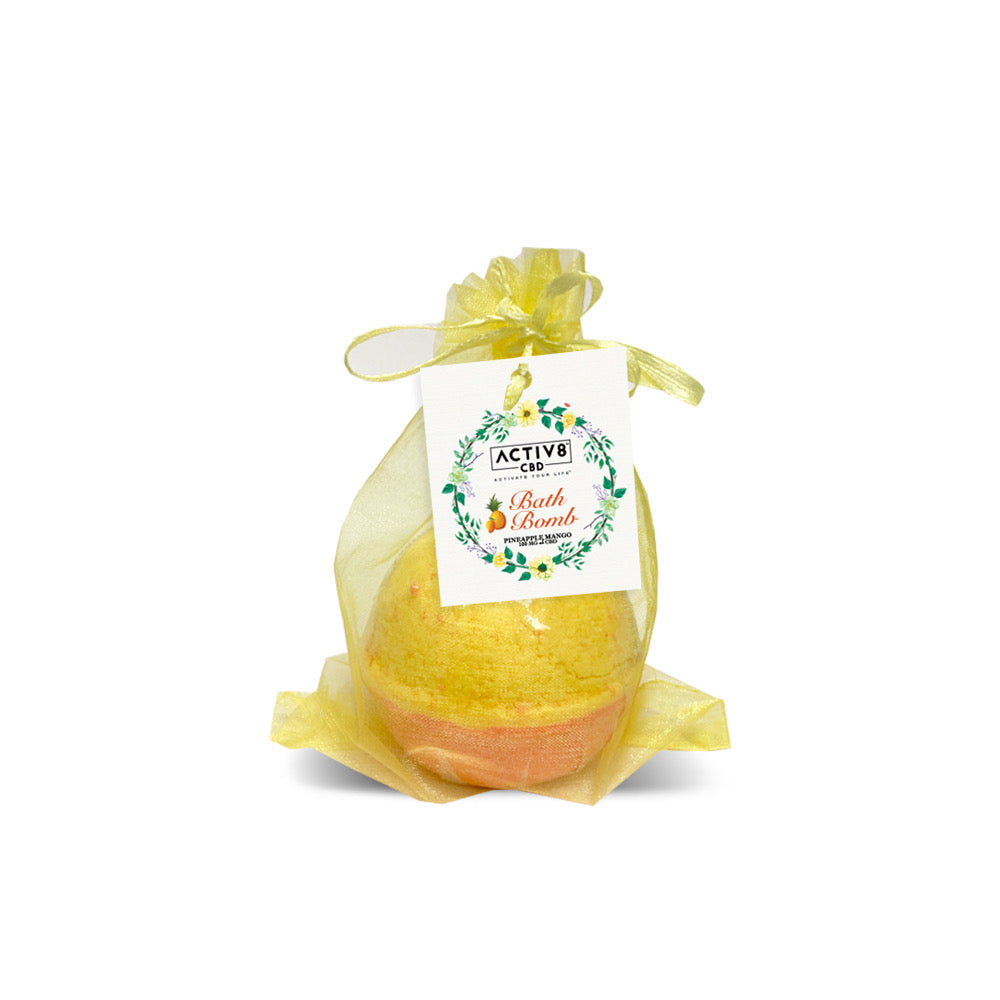 Hand-Crafted
Carefully made by the skilled hands of our experts in our in-house manufacturing facility.
Organic CBD
They are infused with pure, organic CBD oil for an authentic experience with every use.
Precisely Dosed
With 10mg of CBD in each serving, you can customize your experience based on your needs.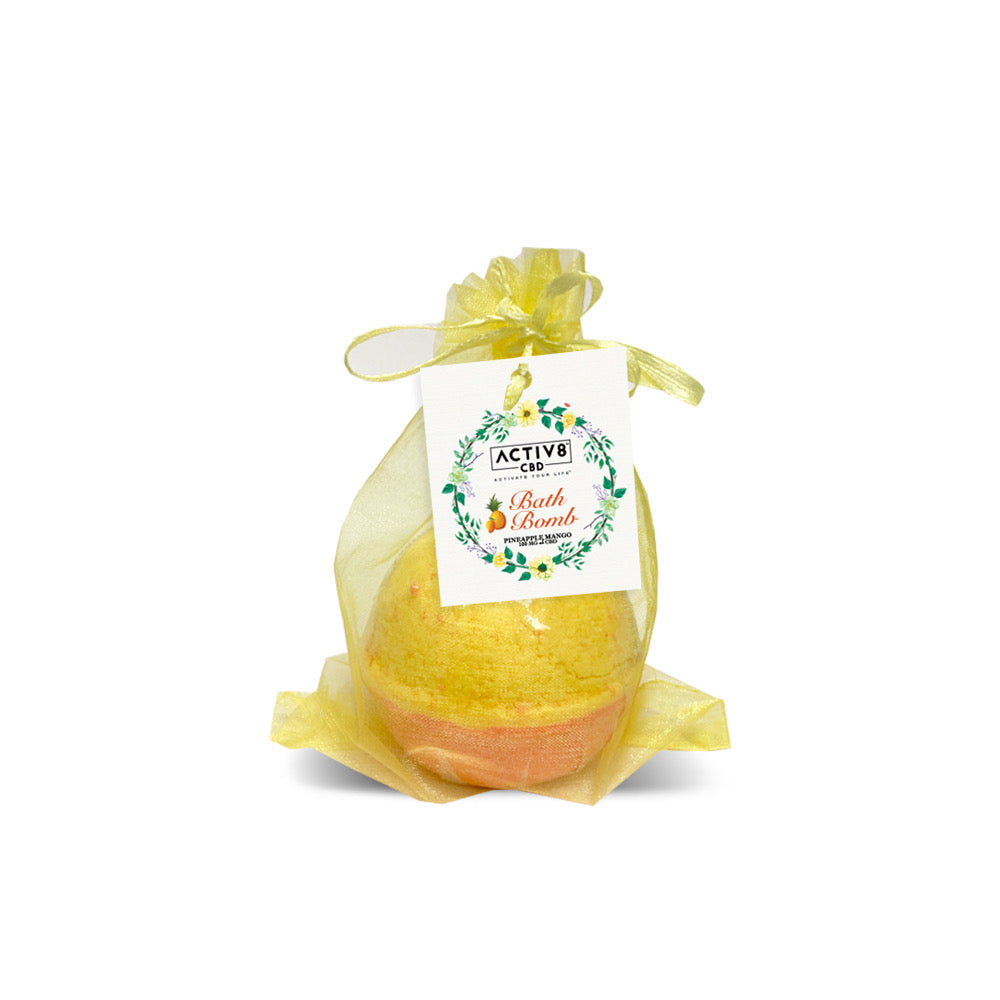 Third-Party Tested
Every batch undergoes rigorous lab testing to determine their purity, potency, and overall quality.
High-Quality Ingredients
We meticulously select the finest ingredients to create gummies that excel in taste and quality.
Natural Flavors
Every time you take a bite, you'll experience a delightful burst of natural and vibrant fruity flavors.
Why Choose Us?
Setting industry standards for over 8 years and still going strong.
features

In-House Manufacturing Company

Lab Tested & Quality Assured

Wide Range Of CBD Products

All-Natural, Premium Ingredients

Proudly Made In The USA
Free shipping
Online shopping
We ship to all 50 states in the USA
Retail shopping
Two locations in Las Vegas, NV
100% NO-RISK 30-DAY MONEY BACK GUARANTEE
We guarantee our products within 30 days. If you're not happy, we will exchange or give a refund.
Frequently Asked Questions
If you have more questions, please contact us at hello@buylegalmeds.com.
What is CBD?
CBD, or cannabidiol, is a naturally occurring compound in the hemp plant. It is non-psychoactive, meaning it does not produce a "high" when consumed.


What are the benefits of using a CBD bath bomb?
People use CBD bath bombs for relaxation and relief.


How much CBD is in a bath bomb and how much should I use?
There is 100mg of CBD per ACTIV8 CBD Bath Bomb and 100mg is enough per bath.
Is it safe to use a CBD bath bomb?
Yes, CBD is generally considered safe, but as with any product, it's essential to follow the instructions and use it as directed. Our bath bombs will not harm any part of your body as you sit in the bath.
Are CBD bath bombs legal?
The legality of CBD products can vary depending on where you live. In the United States, CBD derived from hemp is legal under the 2018 Farm Bill as long as it carries less than .3% delta-9 THC, but CBD derived from marijuana is still illegal at the federal level. ACTIV8 CBD Bath Bombs are CBD from hemp.


Years Of Happy Customer Feedback To Share
We've made a difference in thousands of lives through CBD
Explore Our Customer Favorites
Products frequently reordered for their quality and effects