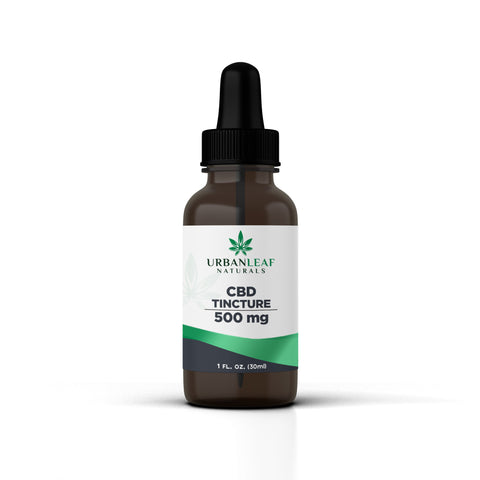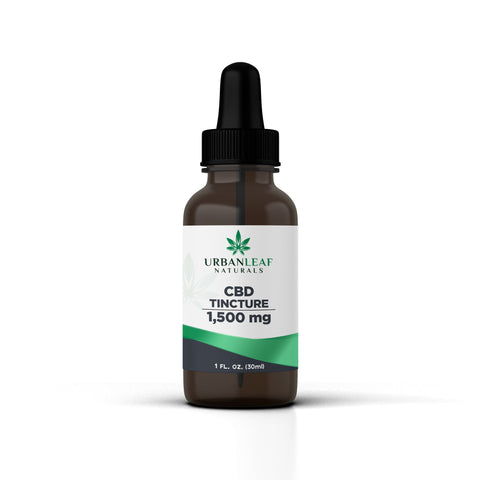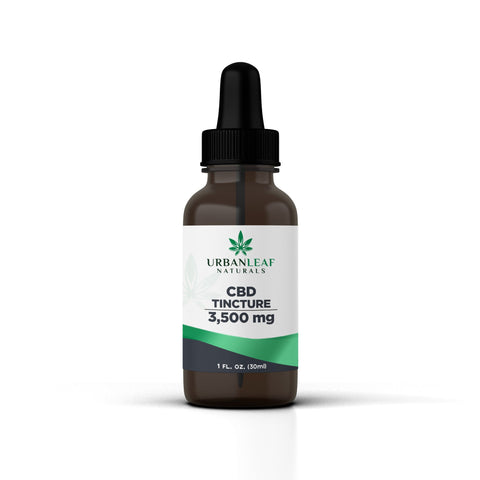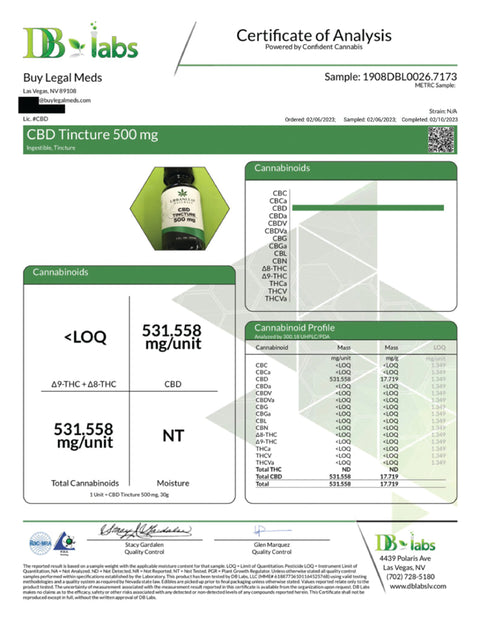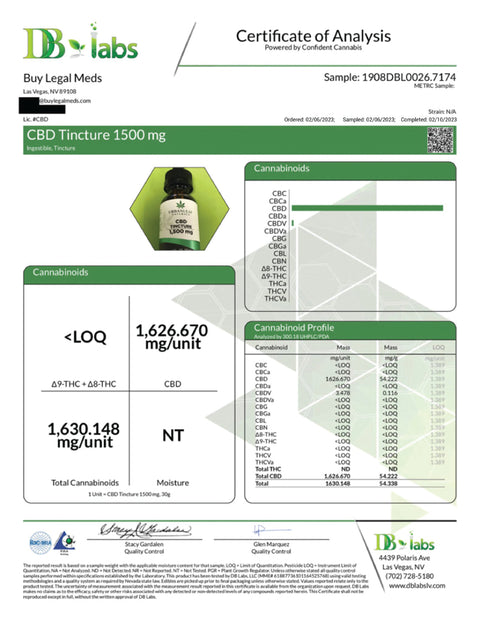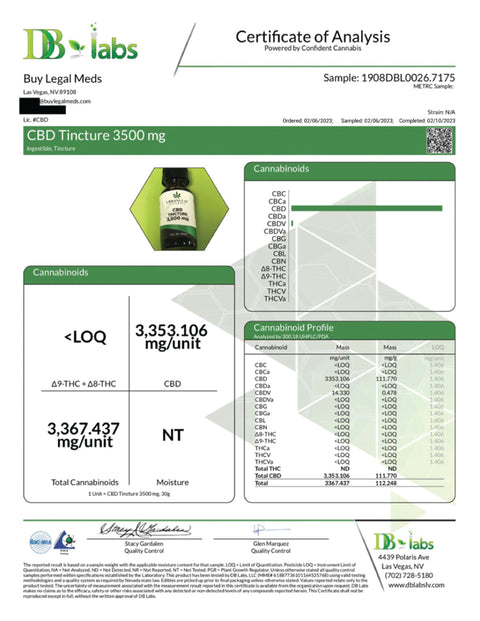 UrbanLeaf Naturals CBD Tincture 500mg, 1,500mg & 3,500mg
Taste the natural power of CBD with UrbanLeaf Naturals CBD Tinctures! Our tinctures are made with pure, unflavored CBD, carefully extracted to preserve the full spectrum of beneficial compounds. Whether you're looking to add CBD to your daily routine or simply want a convenient way to enjoy its potential benefits, our tinctures are perfect. With a natural, unflavored formula, you can trust that you're getting the purest and most natural CBD experience possible. Don't miss out on the many potential benefits of CBD – try UrbanLeaf Naturals CBD Tinctures today!
Instructions
To use CBD oil, place 10mg-60mg under your tongue once or twice a day, as needed. Hold the oil under your tongue for 45-60 seconds before swallowing. Use more than 60mg per dose if needed.
Ingredients
Hemp Seed Oil, Grape Seed Oil, and Hemp CBD Oil.
Product Notes
One bottle contains 1 FL OZ of THC-free, non-psychoactive liquid with 325 mg to 10,000 mg of CBD and can be taken once or twice a day as needed, providing up to 25 or more depending on the servings you buy.
Shipping
Attention: Due to rising temperatures, if you're purchasing any of our edible products, we strongly recommend selecting the 'Cold Shipping' option at checkout to ensure they arrive in perfect condition. Please be aware that we cannot assume responsibility for any melting that may occur if this shipping option isn't chosen. Thank you for understanding and happy shopping!
Our processing time is typically up to two business days to ship, but can be up to 3 business days if we are experiencing a high volume of orders. However, if you place your order before 2 pm Pacific Standard Time (PST) on any day of the week (excluding holidays), we will do our best to ship your order on the same day, but this is not guaranteed.

Please note that we cannot guarantee shipping times once we bring your shipment to USPS as we are not affiliated with the United States Postal Service (USPS). If your package shows as "delivered" according to the USPS tracking information, but you have not received it, we recommend contacting USPS for further assistance. If contacting USPS does not get your package to you, please provide proof of conversation with USPS and email us at support@buylegalmeds.com.
30-Day Guarantee
Don't love your purchase or something went wrong? No problem! We offer a 30-day money-back guarantee or replacement for any unsatisfied customers. Read our refund policy page for more information located at the footer of our website.
The natural way
CBD tinctures have become a popular choice for people looking to maintain a healthy lifestyle. It is believed to have various potential health benefits, including many ailments. Many people have found that using CBD tinctures as a sublingual regularly has helped them lead a more active and healthy lifestyle. It is important to note that CBD oil is not a cure-all, and results may vary from person to person. However, for many individuals, incorporating CBD into their daily routine has significantly impacted their overall well-being and quality of life. The larger the issue that you face, the higher the MG recommend you buy and take.
Frequently Asked Questions
Learn more about our UrbanLeaf Naturals CBD Tincture 500mg, 1,500mg & 3,500mg
Are CBD tinctures easy to consume?
Yes, CBD tinctures are generally considered easy to consume. They are typically administered by placing a few drops under the tongue and holding them there for a minute or two before swallowing. Many people find this consumption method convenient and easily incorporated into daily routines.
Are CBD tinctures highly concentrated?
Yes, CBD tinctures are highly concentrated. They are made by extracting CBD from the hemp plant and suspending it in a carrier oil, such as MCT or hemp seed oil. The resulting product is a concentrated liquid typically containing a high percentage of CBD. CBD in a tincture can vary, but it is generally more focused than other CBD products such as gummies or capsules. UrbanLeaf Naturals tinctures are also available in various potencies, so you can choose the one that best meets your needs.
Are CBD tinctures easy to carry?
Yes, CBD tinctures are easy to carry. They come in small, portable bottles that can easily fit in a purse, backpack, or pocket. This makes them a convenient option for people who are on the go and need to take their CBD with them. Tinctures are also discreet and easy to use, as they do not produce any vapor or smoke and can be administered quietly and quickly. This makes them a good choice for people who want to use CBD in public or in situations where discretion is essential.
What is the shelf-life of the CBD tinctures?
CBD tinctures generally have a relatively long shelf life and can last several months to a couple years. To extend the shelf life of your tincture, it is essential to store it properly. Keep the tincture in a cool, dark place, away from direct sunlight and heat. Keeping the tincture in its original packaging is also a good idea, as it will help protect it from light and air exposure. If you notice any changes in the color or smell of your tincture, it may be time to replace it.
BuyLegalMeds is the world's first CBD dispensary that was established in 2015. We offer only trusted products backed by science and made with the purest ingredients.